Traditional to Open Floorplan - Remodel
We love taking a client's dream and turning it into reality! We dramatically transformed this traditional, compartmentalized home into a modern, open floorplan. We removed the load bearing wall between the kitchen and the living room allowing the homeowners to cook and entertain simultaneously. By raising the ceiling plate height and adding those gorgeous trusses made the space became more inviting. We added windows and a sliding door to the pool area to move the party from the inside of their home to the outside with ease. The addition of the second fireplace in the living area generates charm to this stunning space.
Modern floorplans call for more open spaces. Traditional homes can be transformed into modern spaces with the right team. From architectural and interior design to engineering and construction we've got you covered!
Before Facing Den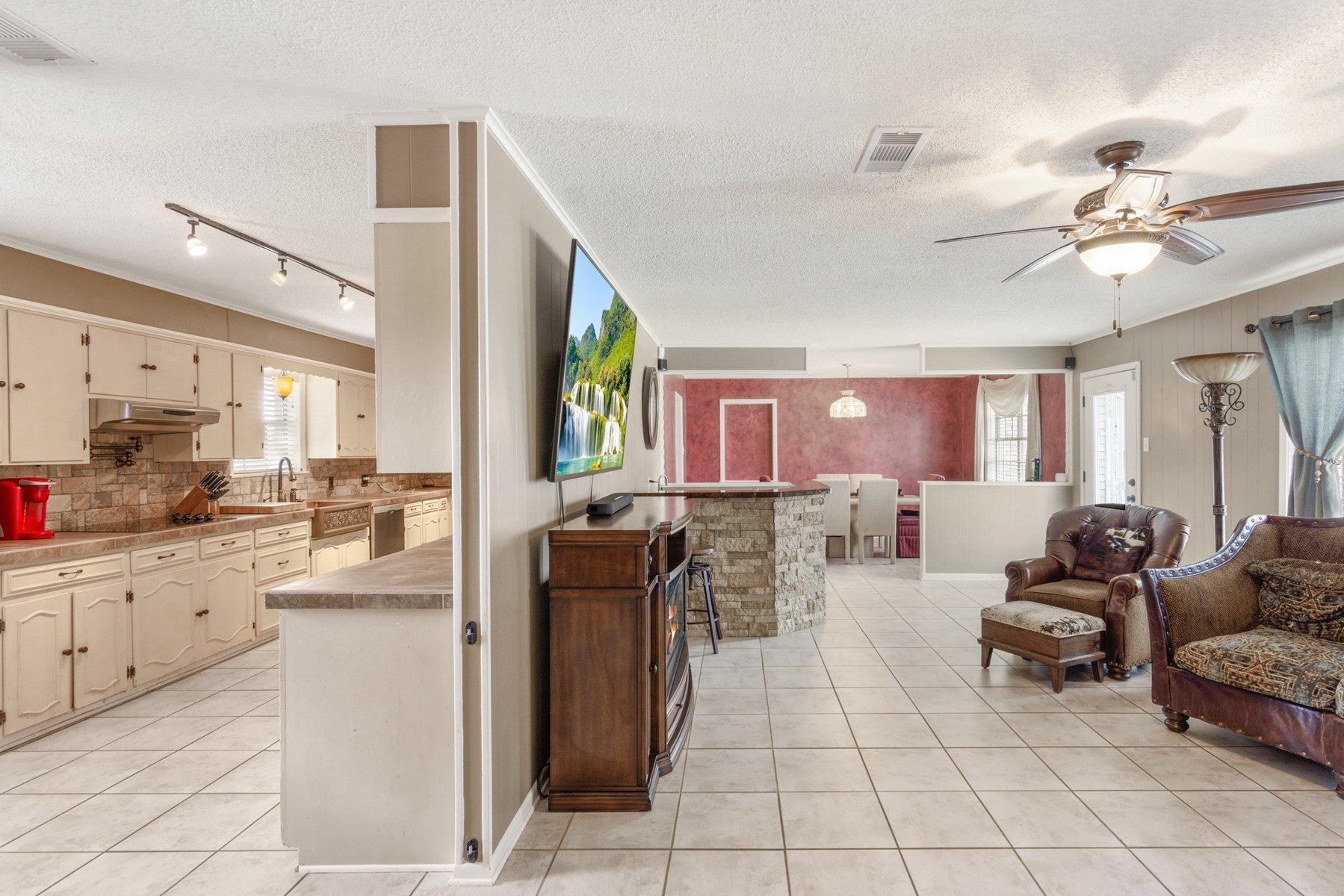 Contact DTH Remodeling today to make your dream home a reality!
#remodel #kitchenremodel #designbuild #architecture #interiordesign #beforeandafter #kitchencabinets #construction #homeimprovement #homesweethome #remodelingcontractors